'Catching the Big Fish'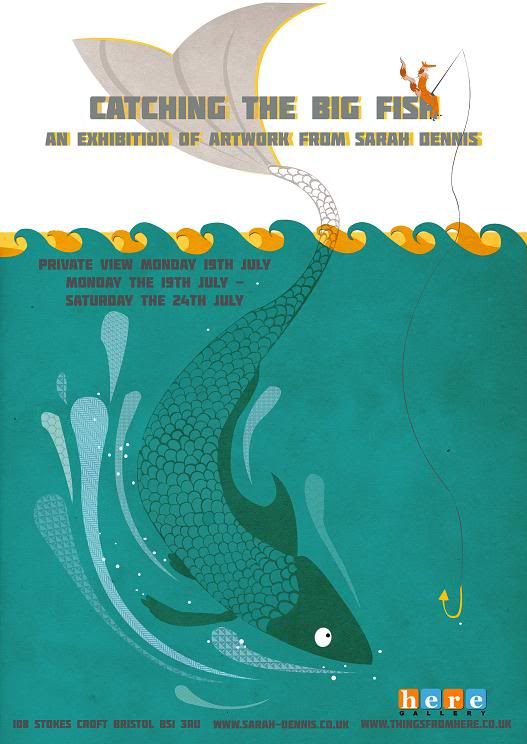 Sarah's work invokes a feel of story tale innocence with a contemporary twist. The exhibition will be whimsical journey from the fox's perspective takes you though the sea and into the mountains.
Original artworks, limited edition prints, cards, toys, badges and zines will be for sale.
Preview Monday 19th July, 6.30 - 9.30pm.
Exhibition continues until Saturday 24th July.