Picture Shows is a new exhibition by
Rob Hunter
and
Jon McNaught
at Here Gallery, Bristol, running from 8th April - 8th May.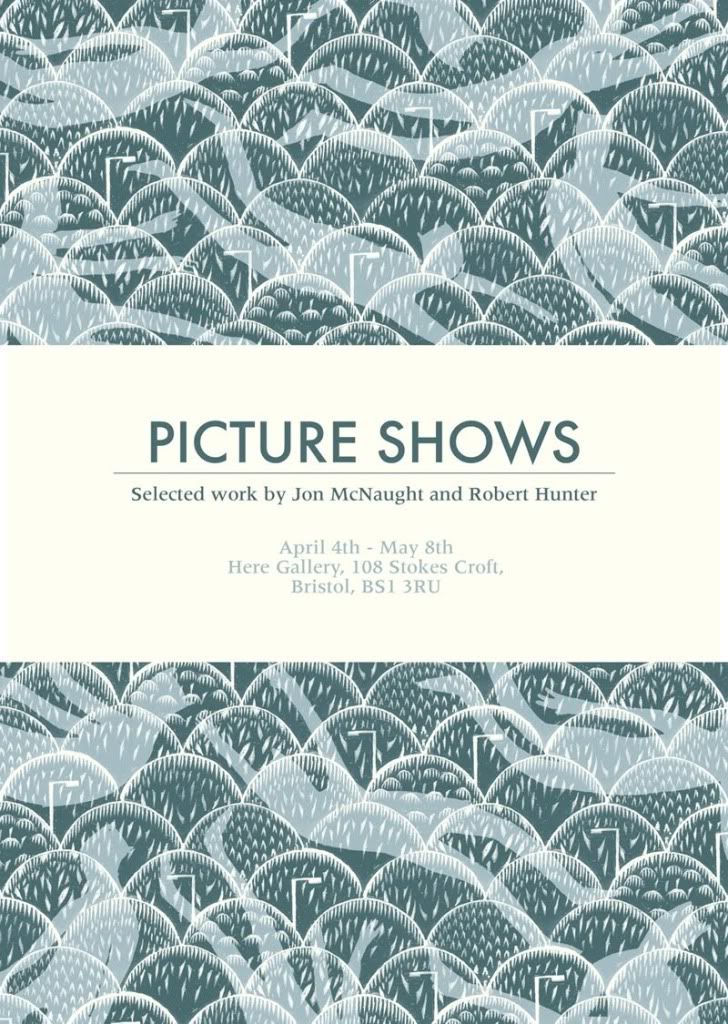 Jon McNaught
graduated from Bristol UWE's Illustration degree in 2008. He was a part of
SNAP Studio
before leaving to form Doppkit Collective Studio along with Robert Hunter and other Bristol illustrators. Recently Jon has created illustrations for two books by author Sonya Hartnett and will releasing his own book through
Nobrow press
entitled
Birchfield Close
on April 21st.
Jon's work can be melancholy in the best possible way. Making you realize that you are not alone in the appreciation of tiny details of memory; he creates prints, books, and comic strips observing quiet moments and places, focusing on beauty in secluded corners.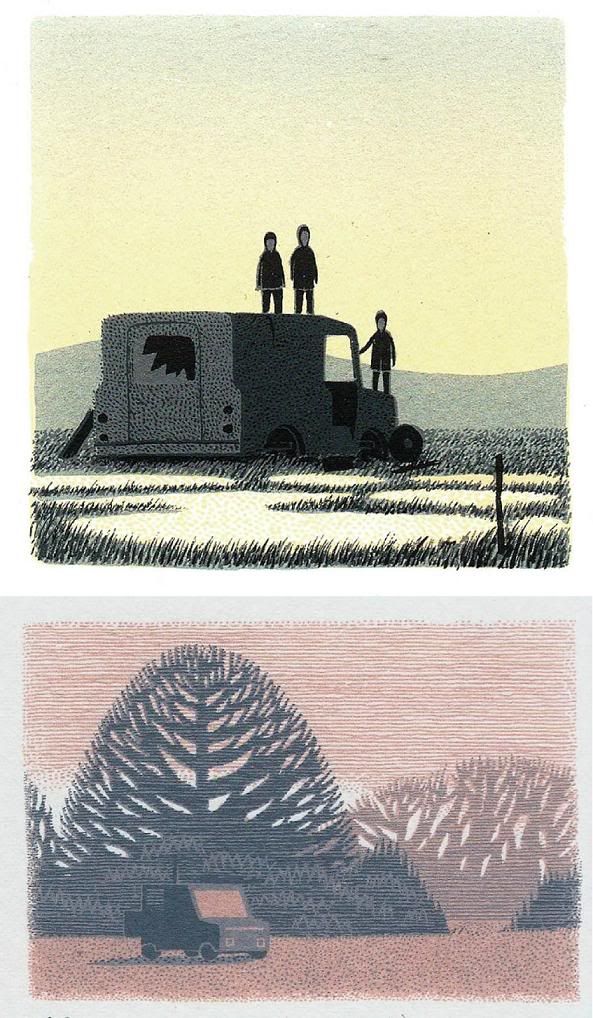 Robert Hunter
also graduated from UWE in 2008, he uses the idea of memory in his work. I his book
People I Remember, Places I Don't
Robert takes a representation of a memory (a photograph) and by separating people from place, reorders it according to his own internal logic. Father and brothers are torn from the scene of a shooting range and transplanted upon a tranquil sea of white nothingness. In the words of Fred Madison, the doomed protagonist of David Lynch's Lost Highway "I like to remember things my own way; Not necessarily the way they happened"